OUR HISTORY
Think of giving not as duty but as privilege
Bir baktık, durum hiç de iyi değil… "Birileri bir şeyler yapmalı"dedik… Sonra, birden farkına vardık ki, bizler de birileriyiz… Ve karar verdik, BTF olarak bir şeyler yapmaya başladık…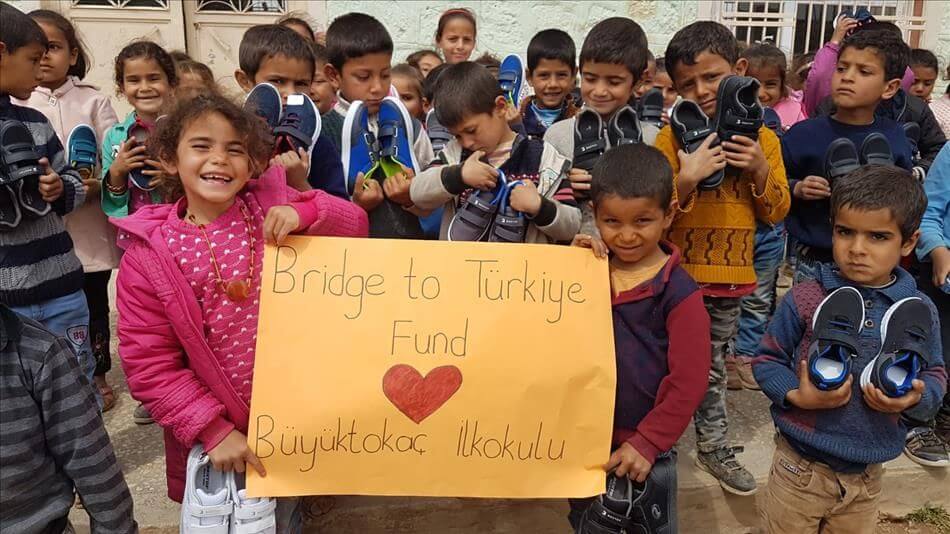 A culture of giving and civic involvement is part of our heritage.  BTF was founded in 2003 by a few community-minded Turkish Americans and Friends of Türkiye with the simple desire to Give-Back.  Based in the Triangle area of North Carolina, BTF quickly grew all across the US with many regional grassroots Giving Circles, and today has individual donors and supporting communities in all parts of the Globe.
Our simple and shared vision is to unite people and give back as a community.  It is an organized attempt to leverage individual diaspora resources who believe in the power of investing together for education and building better futures for underserved youth in Türkiye.
BTF maintains a portfolio of carefully vetted Turkish NGOs and Localized Projects to accomplish this.  This makes it possible for BTF's donors to support great causes simply and safely from abroad.   To join our community or to learn more about BTF and our ideals, please feel free to contact us.
For the smile on a child's face