Learning another language will expand children's vision of the world through language.
Dictionaries4Kids program provides personal dictionaries to students who are eager to learn another language and are passionate to know about other cultures and improve their vocabularies.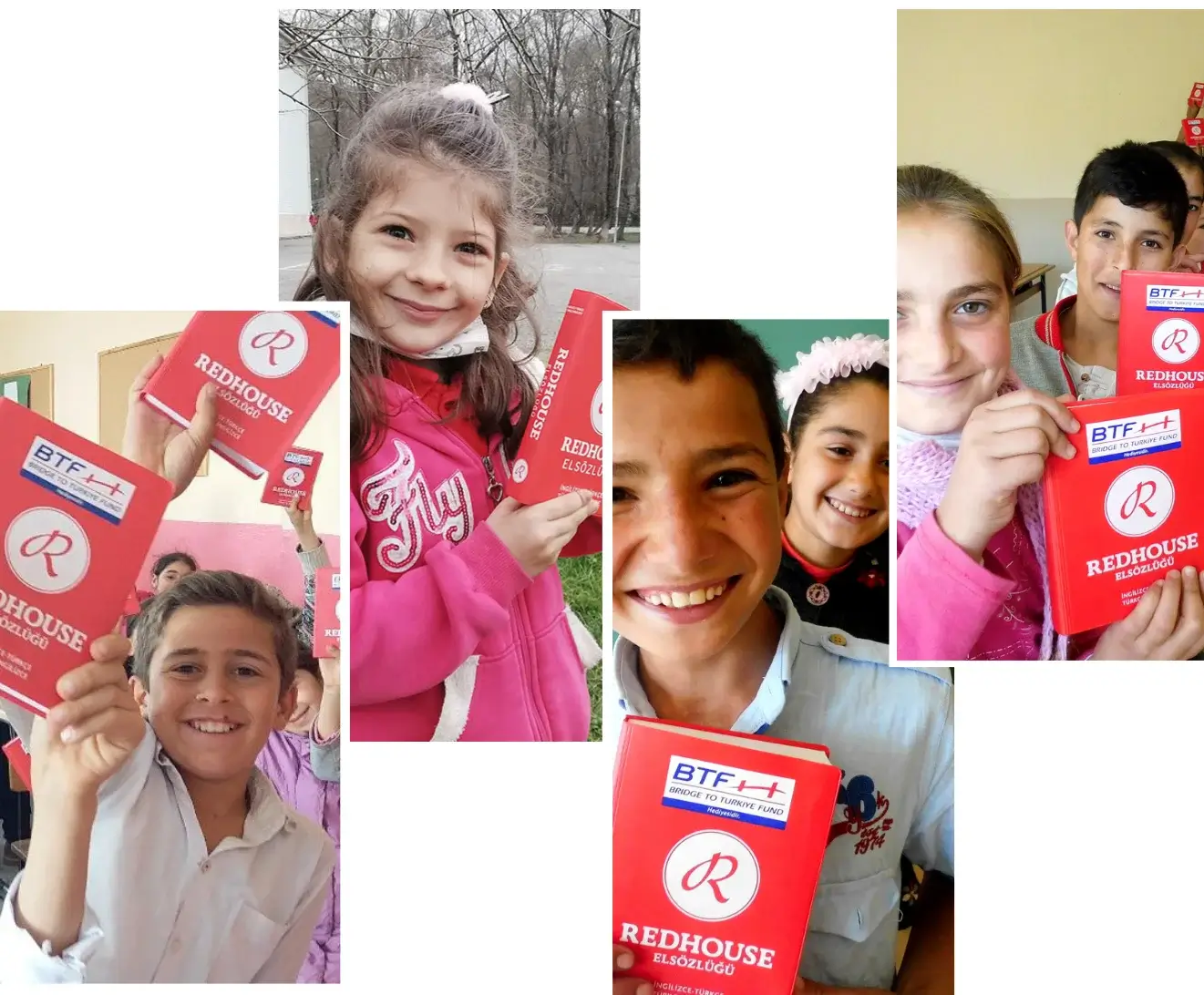 FROM THE WORD OF OUR TEACHERS
Ayşe Maden
Vali Tevfik Başakar İlkokulu
Hikaye kitapları ve sözlükler öğrencilerimizin kelime bilgisinin artmasında ve İngilizce düşünebilme beceresi kazanmalarında faydalı olacak. Öğrencilerim adına göndermiş olduğunuz hediyeler için çok teşekkür ederim
Ali Hasırcı
Şehit Hasan Yağlı İlkokulu
Göndermiş olduğunuz sözlükleri teslim aldık. Öğrencilerimize dağıttık. Çok mutlu oldular. Hayalleri sınırsız imkanları sınırlı öğrencilerimizin eğitimine yaptığınız katlılardan dolayı sizlere ayrı ayrı teşekkür ederim.
Sevim Derin
Abidehatun Ortaokulu
Sevgili BTF Ailesi, gönderdiğiniz sözlükleri büyük bir mutluluk ve sevinçle aldık. Abidehatun Ortaokulu İngilizce öğretmeni olarak okulumuza ve öğrencilerimize verdiğiniz katkılardan dolayı öğrencilerim adına yürekten teşekkür ederim.
LET'S MAKE THE WORLD A BETTER PLACE TOGETHER.
To hope for the dreams of our students …