Educational Toys4Kids set encourages curiosity and creativity in kindergarten classes. Having these toys available in classrooms help children learn different life skills. They learn to socialize, acquire problem-solving skills and have fun at the same time. Moreover, making education enjoyable will help children retain the things they learn and develop a positive attitude toward learning.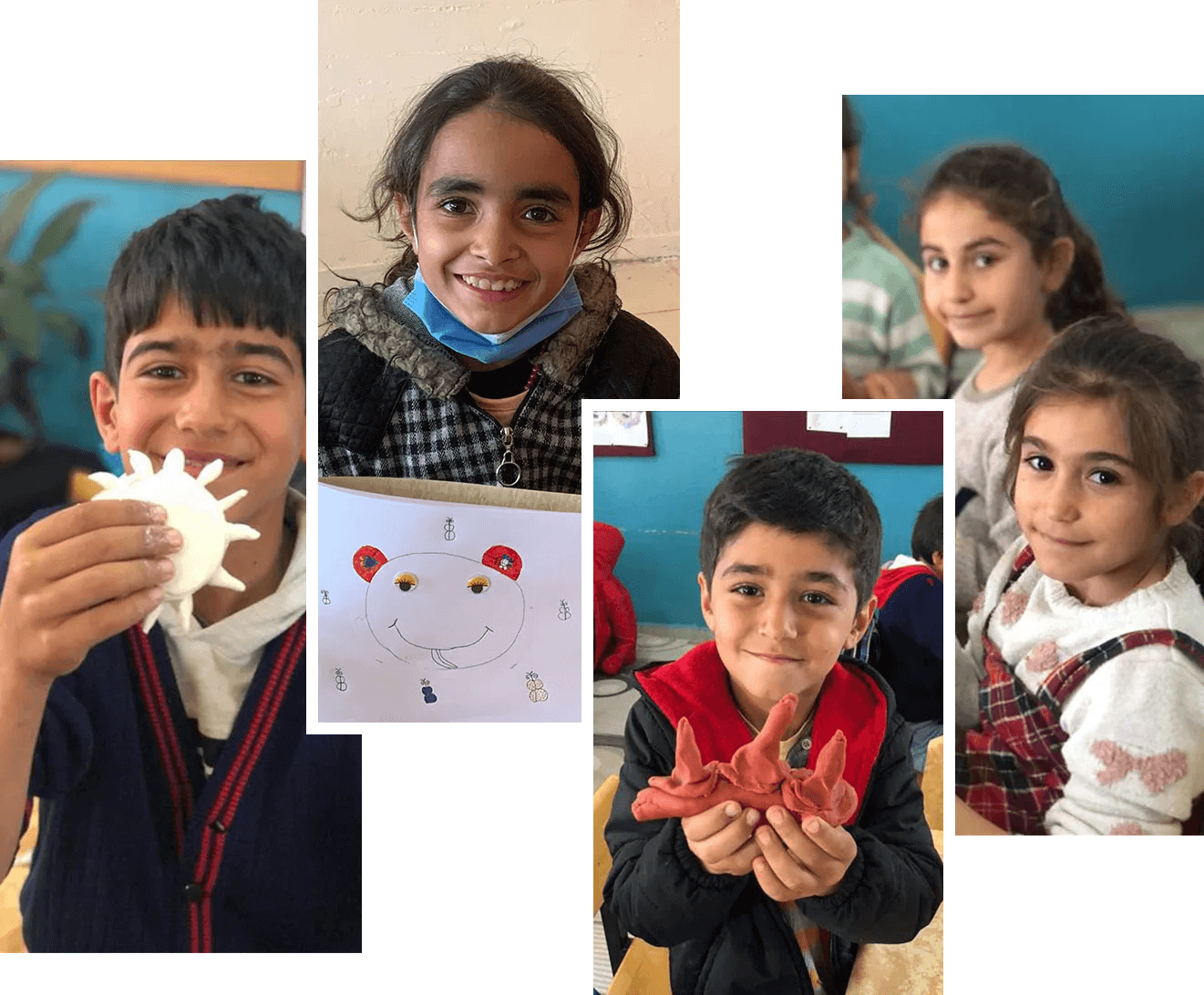 FROM THE WORD OF OUR TEACHERS
Hatice Tunç
Saimekadın İlkokulu
Merhaba ben Ankara/Mamak Saimekadın İlkokulu anasınıfı öğretmeni Hatice Tunç, ben ve öğrencilerim yeni başlayan haftaya ve güne sizden gelen bu çok özel hediyelerin sevinciyle başladık. Bize bu güzel oyuncakları bağışlayan,gönderen emeği geçen herkese çok teşekkür ederiz.
Hatice Çetin
Başhan İlkokulu
Merhaba Sevgili BTF Ailesi, biricik öğrencilerime bu oyuncak setlerini hediye ettiğiniz için çok teşekkür ederim . Onlar çok çok mutlu oldular. Fotoğraf karelerinde çok belli ettiler. Sizlere minnacık öğrencilerimden sevgilerimizi yolluyoruz.
Gözde Kılınç
Korukçu İlkokulu
Dışarda sopalarla kendine araba yapan, taşlarla sek sek oynayan çocuklara daha kutusu bile açılmamış rengarenk oyuncaklarla ne verdiğinizin belki farkında bile değilsiniz. Siz bize, öğrencilerimize sadece oyuncak göndermediniz iyilik yapmadınız. Siz muhteşem bir şeye gerçekten vesile oldunuz.
LET'S MAKE THE WORLD A BETTER PLACE TOGETHER.
To hope for the dreams of our students …