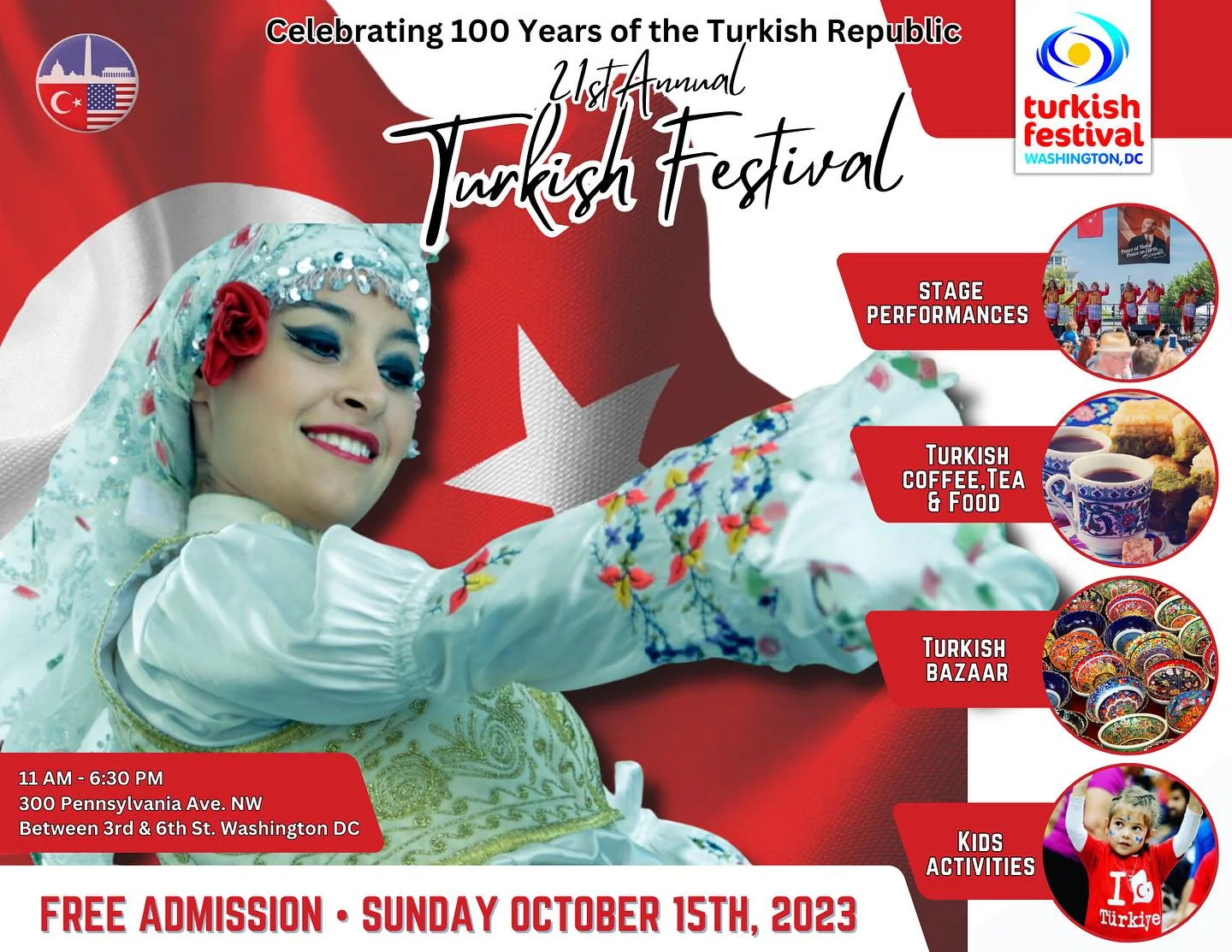 Get ready to immerse yourself in the rich tapestry of Turkish culture at the 21st Annual Turkish Festival in Washington, D.C.!
Join us at 300 Pennsylvania Ave NW, between 3rd and 6th St, on Sunday, October 15th, from 11 am to 6:30 pm for a day filled with excitement and exploration!
This year is extra special as we celebrate the 100th Year Anniversary of the Turkish Republic, a momentous occasion that pays tribute to the visionary leader Atatürk
——–
🎊 We have concluded the Turkish Festival, where we left behind traditional folk dances, magnificent concerts, our local products, and more, and where we brought together Marbling Art and many other activities in the Kids' Tent, which we sponsored. ⛺
We are grateful to everyone who contributed.