Elementary School Set $800 and Middle School Set $1,400
Science4Kids sets provide experimental learning in fields ranging from biology and ecology to the solar system and all other exciting scientific fields. Science4Students sets provide students the opportunity to learn via observation, problem solving, cooperation, and critical thinking as they work their way through well-designed labs, exercises, and partner activities.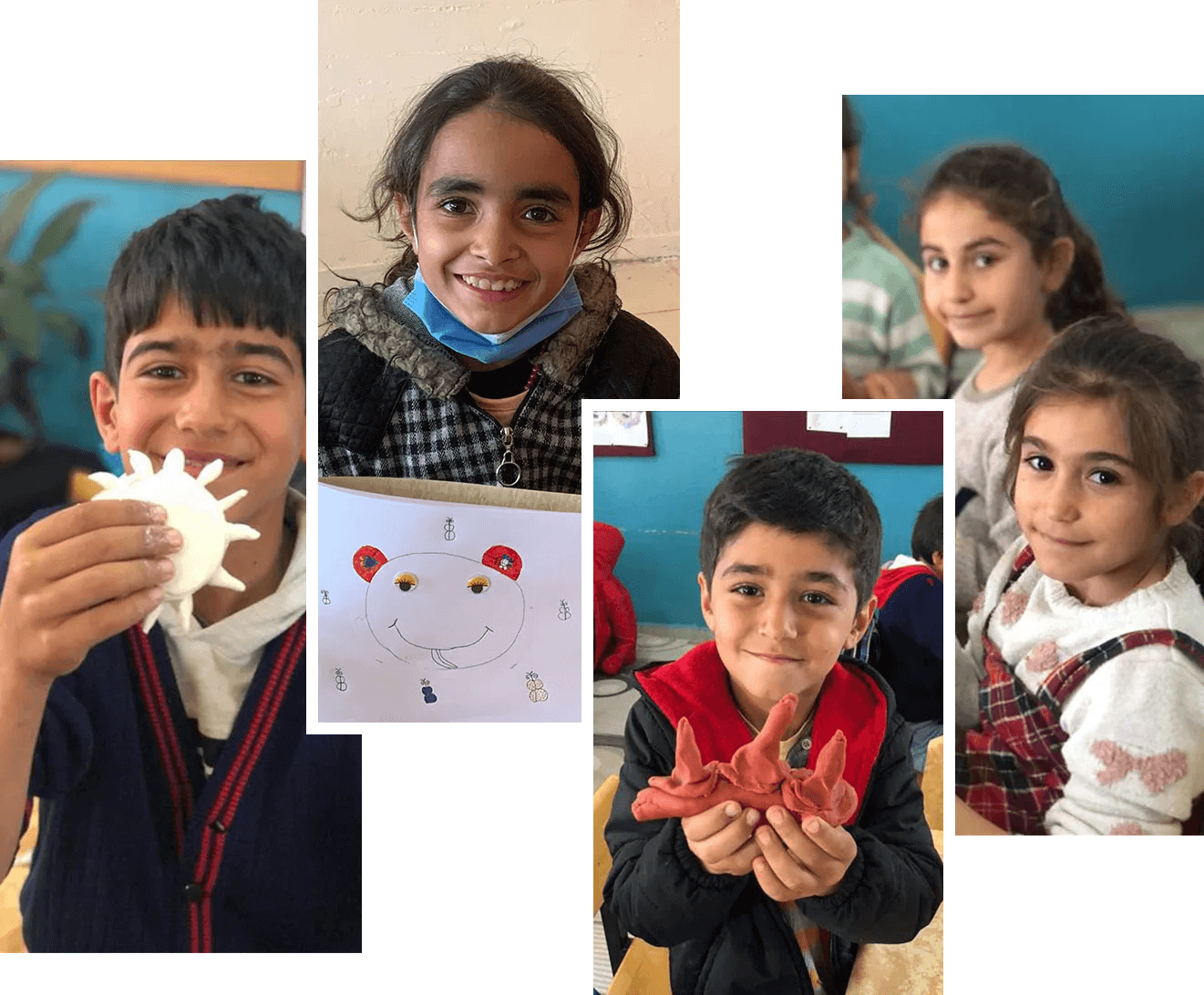 FROM THE WORD OF OUR TEACHERS
Bahri Polat
Hülya Ağan İlkokulu
Öğrencilerim hayata bir adım geriden başlıyordu. Onlara her türlü deneyimi kazandırmak için BTF'ye başvurdum. Ve çok güzel hediyeler geldi. Yapacağımız deneylerle öğrencilerimin problem çözme, sorunlarla başa çıkma, yaratıcı ve analitik düşünme becerilerini kazanmalarını ve geliştirmelerini amaçlıyorum. Geleceğin bilim insanlarının temelini atmak istiyorum. Tüm emekleriniz için teşekkürler…
Tuğba Yurt
Akbaş Ortaokulu
Göndermiş olduğunuz 18 adet Vestel marka tabletlerimiz ile okulumuzda Sanal Fen laboratuvar kurarak fen derslerinde tehlikeli deneylerimizi chemLab programı kullanarak tehlikesiz olarak gerçekleştirebileceğiz. Öğrencilerimiz anında araştırmalarını yaparak vakit kaybetmiyor. Pandemi döneminde her öğrenci kişisel tabletleriyle etkin bir şekilde derslerimizi sayenizde işliyoruz.
Bülent İnalsöz
Yavuz Sultan Selim İlkokulu
Okulumuz ilçe merkezinde olmasına rağmen fen bilgisi ve hayat bilgisi derslerine yardımcı olabilecek herhangi bir deney malzememiz bulunmamaktaydı. Ancak BTF Ailesi sayesinde gönderdiğiniz hediyeler ile bir çok fen setimiz oldu. Artık derslerimizi büyük bir sevinç ve coşku ile işliyoruz. Öğrencilerime bu mutluluğu yaşattığınız için çok teşekkür ederim…
LET'S MAKE THE WORLD A BETTER PLACE TOGETHER.
To hope for the dreams of our students …