Make A Wish Türkiye: Priceless
Health is so very important, especially for the most vulnerable, and one moment can change everything!
BTF's Well-Being4Kids program is a collaborative effort with Make A Wish Türkiye that aims to provide children with life-threatening illnesses with renewed strength they need to keep fighting. Just the act of making their wishes come true can give these children the courage to follow through with their medical treatments, and parents the extra strength to continue looking after them. Together, we can help make more wishes come true for children and bringing families closer together.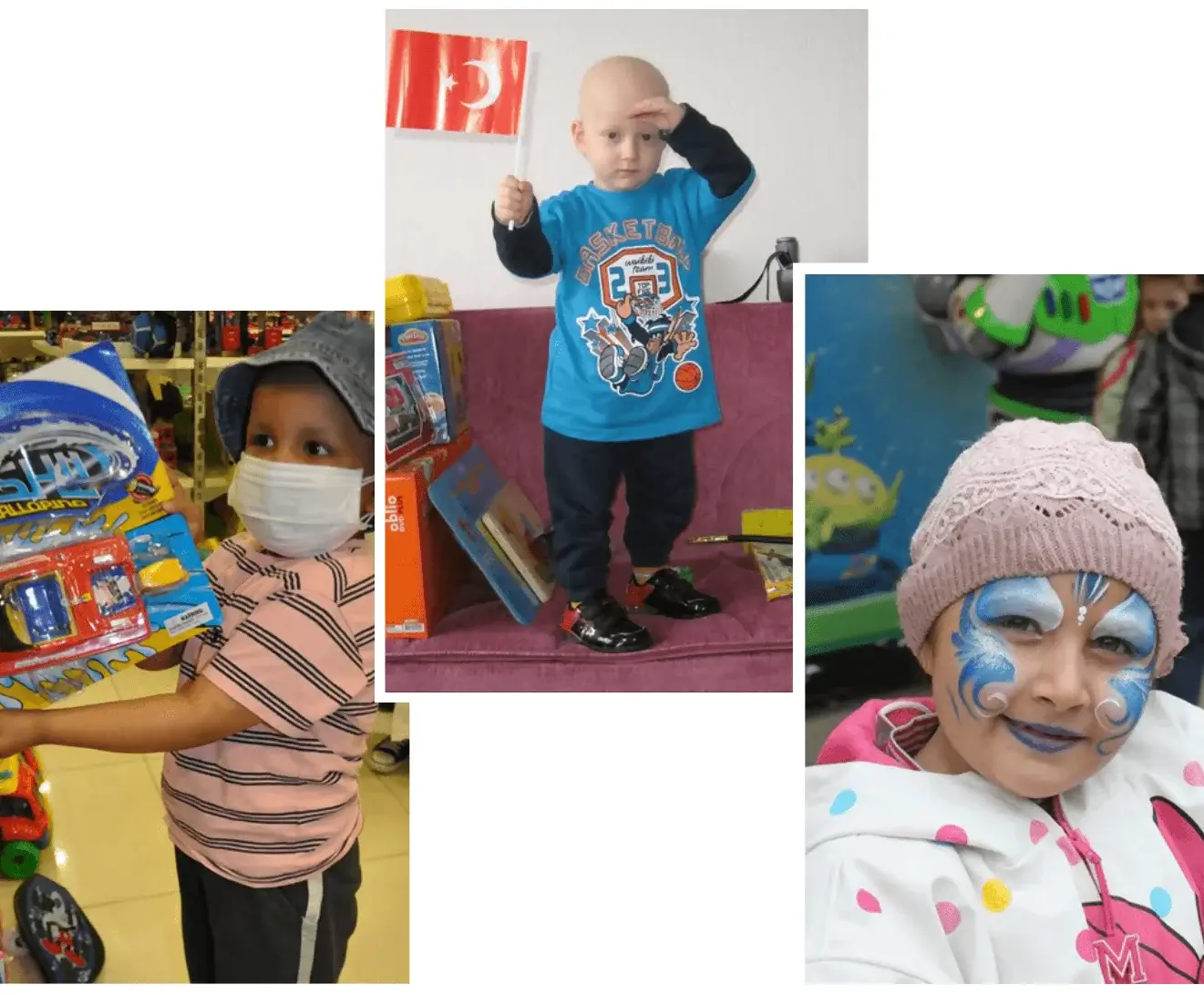 FROM THE WORD OF OUR TEACHERS
Gözde Kılınç
Korukçu İlkokulu
Kağıtlarla uçak yapıp zaman geçirmeye çalışan öğrencilerimiz şimdi zeka oyunları üstünde akıl yürütüp düşünmeye teşvik oldu. 1 günde bile sakinleşip yerinden kalkmayan mantık yürütmeye çalışan çocuklar oldular. Cıvıltıların kulaklarımızda daim olması dileklerimle. Kucak dolusu sevgiler…
Tuğba Yorgancı
Pazarağaç İlkokulu
Gönderdiğiniz paket zeka oyunlarından çok daha fazlası iki gündür sürekli oyun oynuyoruz:) Dikkat, algı, düşünme becerilerini geliştiren, kas becerilerini arttıran ve eğlenerek öğrenmelerini sağlayan bu oyunlar sayesinde geleceklerine büyük katkı sağladığınız. Ne kadar teşekkür etsem az kalır.
Yaşar Ekici
Köseli İlkokulu
Gönderdiğiniz matematik setiyle çocukların yaratıcılığına, eleştirel düşünme becerisine, sorunlara çözüm odaklı yaklaşma becerilerine ve olaylara bir çok farklı bakış açısıyla yaklaşmalarına çok katkısı olacağından şüphem yok. Sizin desteğiniz olmasa çocukların bu kaynaklara ulaşmaları bu şartlarda mümkün olmayacaktı…
LET'S MAKE THE WORLD A BETTER PLACE TOGETHER.
To hope for the dreams of our students …